Mon 2 Mar 2009
The last few weekends have been completely filled with the SIMF and it was with some relief that I had nothing going on this weekend.  But it turned out that on Saturday the Seattle based Elysian Brewing Company was having a Winter Beer festival that included Anchor Christmas Ale. Anchor brews a different beer every winter as their Christmas seasonal and I've drinking it since 1992. This winter due to some change in distribution in the Pacific NW only a fraction of the normal amount was delivered here which promptly disappeared.  So for the first time in 16 years I hadn't been able try it. Thus an option to sample it, even better on tap (which is a rare occurrence outside of California),  was not to be missed. Having gone to Elysian's various beer festivals in the past I knew it'd be better to show up early so I made to their Capitol Hill brew house by 1pm for lunch.
It is the use of the essence of different trees each year that makes Anchor Christmas unique and always interesting. Obviously some years are better then others and this one seemed maybe middle of the pack.  As it warmed though it revealed more character with definite notes of pitch and a nice almost chalky body.  I followed this with a sampler of six 3 oz shots of Elysian's own Bifrost that had gone through various secondary conditioning from Oak Casts to old bourbon barrels. These were all interesting if not spetacular with the one aged in used French Oak barrels probably being my favorite. I followed this with a second Anchor which went down even better.  I followed this with a trip to Dissonant Plane to pick up some CDs they'd been holding for me: Toshi Ichiyanagi's Drip Music and the Source: Music of the Avant Garde set. Due to the lingering effects of all those beers in the afternoon all I ended up having the energy to do upon arriving home was doing some internetting followed by watching bad movies on TV.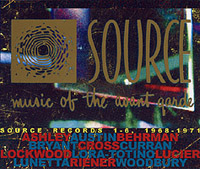 Sunday I awoke feeling fine, with nothing planned and no interest to even leave the house. After a leisurely morning online with a pot of coffee I spent the afternoon in various music related activities.  I first put on the Source set and listened to a number of the tracks that I'd wanted to hear in CD quality.  I was of course familiar with the material from the UbuWeb downloads but this set is made up of high quality transcriptions of a mint set of the records (the original source tapes long lost apparently).  The pieces that had always been my favorites, Larry Austin's Accidents, David Behrman's Wave Train, Alvin Currin's Magic Carpet, Robert Ashley's Wolfman all sounded great and the record transcriptions added an additional layer of faint record sound that captures some of the experience of listen to the original LPs. The booklet inside includes a short bio on all of the composers as well a description of the piece which is usually from the original Source article.  Source was an amazing magazine (definitely check out the Wikipedia Source article if you are unfamiliar with it) and it is great to have this resource out there.  Apparently Douglas Kahn is writing a book with Larry Austin (co-editor of Source) to be released on the Univeristy of California Press described as "sourced" from the magazine. I have to say for those of us who were unable to get copies of the magazine this is something to look forward to.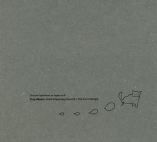 For the last few years I have increasingly come to enjoy the electronic and tape works from the Japanese composer Toshi Ichiyanagi. The Obscure Tape Music of Japan label (and it's various sub-lables) has been unearthing a number of interesting compositions of his the most recent of which is Drip Music which includes a manga by Yoji Kuri. The piece was written and performed in 1974 and the tape sat in some drawer since then until this release. I gave this piece several listens throughout the day (and again today as I write this) and it is yet another piece where Ichiyanagi works with primitive electronics, in this case a ring modulator yet avoids a lot of the stereotyped sounds that have become so cliched from this period.  He is processing piano and pushes it to the edge of feeding back on numerous occasions evoking Tudor playing Cage's Variations II or Austin's Accidents at times.  One other occasions it flirts with the cheesy Dalek inflicted archetypal ring modulator sound seriously flirting with cheese but never going all the way.  An intriguing, griping, fascinating piece.  Still though if you are new to Ichiyanagi get Obscure Tape Music of Japan vol.5 "¢ Music for Tinguely first, that contains my favorite things I've heard from him to date.
The rest of the afternoon and into the evening I spent with John Tilbury, reading another hundred pages or so of his incredible Cardew biography whilst listening to his new recording of Morton Feldman's Triadic Memories. I got this album a earlier in the weekend and have probably listened to it three times through by this point. I'd put on disc one while reading in bed and then disc two as I'd drift off to sleep. i was very impressed with this performance, in which Tilbury really lingers over the gentle chords and repeated patterns of one of my favorite Feldman pieces. I'd listen to Tilbury's early recording of this piece in his fantastic All-Piano set so many times that I'd come to anticipate the spacing between chords and figures at various points in the piece.  But listening to this on Sunday, played on the stereo in my living room that it really opened up. Parts where the half-depressed sustain pedal would create this faint background wash that the unhurried chords would float over were revealed as were the tiniest sounds of barely pressed keys and even of the pedal. I wasn't blasting it either, keeping the volume to about what a grand piano ten feet from me would sound like.  A really well done recording and an incredible performance. The Howard Skempton piece that follows is a really nice piece but it came across as too loud after the long, sedate gentle Triadic Memories. Apparently at this concert it was played first and that I think would have been preferred in this instance as well. This recording is must get, doubtless to be one of the very best things put out this year.  As far as I know ErstDist is the one place to get it in the US right now.
After all of this listening it was now evening and I paused to make dinner (tacos, mmmm). After that I spent the evening with some single-malt and watching the Rivers and Tides Special Collectors Edition.  I began with the the new short documentary on the bonus disc which was about Andy Goldsworthy's Snowballs In Summer. I liked this documentary but it is more in the vein with the short films included on the Rivers and Tides disc and not as fine a film as Rivers and Tides itself.  It spends a lot of time on the workmen unloading the snowballs, which did bring a lot of thoughts to my mind about how so many "large" sculptural works depend so much on others, but I wished that it had covered the whole lifespan of the snowballs. He filled each of them with different objects (pine cones, hair, elderberries, sticks and so on) and as they melted these became revealed. But the doc only went to them being about half way melted. I'd like to have see the whole day covered and maybe a time lapse on one of them. Also watching the people interact with them and interviews with random people was interesting. Several people who weren't out looking for them were really taken by them and there were several comments from people how they liked the art being out of the galleries and "not elitist". Other interviewees were on a hunt for them and saw them all. Some of the more interesting footage was in the morning and the various people heading to work and such would walk by and then a hand would shoot out to verify that this was a big ball of snow. But they'd always just keep on walking. Anyway a nice piece but not really cause to replace an existing copy of the film. It does come in a very nice slip case with the discs in little hardbound book that contains, along with the two discs, about a dozen pages of photos mostly of Andy working with the film crew in the frame. The other thing on the bonus disc is an ~45′ interview with the filmmaker which had several interesting parts to it and by the time it was over I felt compelled to rewatch the original film which was as great as ever.  A nice way to cap what had been a relaxing and engaging rainy day.
---
No Responses to " Lazy Sunday Listening "
Leave a Reply
You must be logged in to post a comment.